It started as a test over 4 years ago mainly to see what WordPress was all about. The software has been present on the site all the time but neglected. That was until I decided to overhaul the simple static HTML SD site.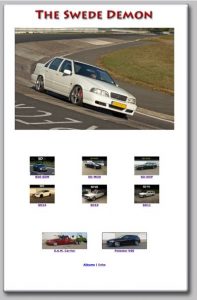 Over the last couple of days I have been trying out some functions of WordPress and converted some static pages from the site.
Not all is finished but the Swededemon's main pages have been moved. I think I will maintain the site from within this environment from now on.